Data Engineer in e-commerce
Job description:

For our client, who is one of the leading e-commerce companies in Central Europe, we are looking for a Data Engineer who wants to become an ETL expert

Salary TPP: 1 800€ - 3 100€ brutto / month
Salary IČO: up to 220€ MD

Location: Košice, Full Remote
Date of source: ASAP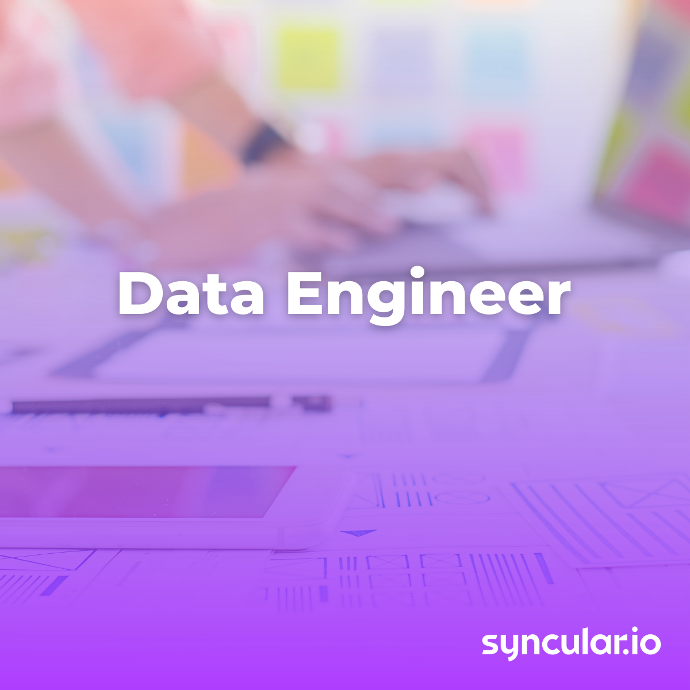 Your tasks:

constantly expand our data warehouse and deliver data stores to all departments

build large, complex datasets with a focus on our marketing, finance, warehouse, and customer care services

automate internal manual processes, optimize data delivery, and improve infrastructure for greater scalability

build up the infrastructure needed for optimal extraction, transformation, and retrieve data from a wide range of data sources using SQL, Python/R, and Keboola (ETL tool)

create analytics tools that leverage the data pipeline to provide actionable insights into customer acquisition, operational efficiency, and other key business performance metrics

Techstacks used in your team:

keboola
R and Python
SQL
GoodData and Kibana
Requirements:

working knowledge of Python or R

experience with SQL

the ability to bring new solutions based on experience and continuous learning

analytical mind, fast learning

want to support and work with cross-functional teams in a dynamic environment

previous experience with data warehouses is an advantage

previous experience with Keboola is an advantage

previous experience with Keboola is an advantage

Financial compensation

Good financial compensation, overtime reimbursed, paid holidays
Work culture
Good workplace relationships are their foundation
Long term collaboration
They offer a stable place where you can move your knowledge higher
And much more
Flexible working hours, trainings, teambuildings and much more
Benefits:

flexible working hours

competitive salary

overtime reimbursed

an extra week of leave at the birth of a child

products from the e-shop at cost prices

various trainings and courses for your education

drawing up a personal development plan

coworking spaces in Bratislava, Košice, Prague and Budapest

Click to apply now
Let us know if you have interest

Attach your CV
Fill out the application form and don't forget a short description of why you are interested
We will contact you
After receiving your message, one of our recruiters will contact you
Have an interview
And enjoy your new job
About Synculario​

We are a boutique recruitment agency . Our mission is to build a close-knit community of highly skilled, reputable IT specialists and connect them with companies in dire need of their expertise. We prefer quality over quantity, valuing strong and long-lasting relationships above all else. The absolute satisfaction of all parties involved is our top priority. 

Therefore, close cooperation with our IT Experts is a crucial point for us. We want to assist you in methodically developing your skills and expertise, as well as support your commitment and education in new, exciting environments. Good connections, trust, personal growth and mutual support are all very valuable factors for us .