Job Description

Are you keen to gain professional experience working in an environment with high security as an Oracle DB administrator? 

Don't look further!
Salary: 2100 € / month 
Type of employment: TPP

Location: Full Remote
Start Date: Anytime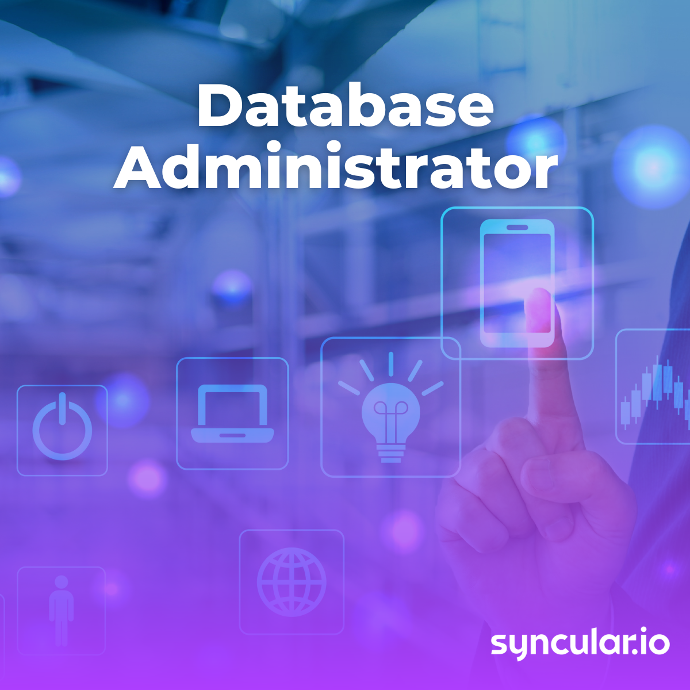 As an Oracle DB Administrator, your tasks will be:
Installation and configuration of Oracle Software
Creation of Oracle databases
Administration, maintenance, documentation, and work in the Oracle database
Backup and recovery of databases
Patch- and Release management 
What's great about this job?
Great team of smart people, in a friendly and open culture
No waste of time in enterprise processes, real responsibilities, and autonomy
Create content that will help our users on a daily basis
Real responsibilities and challenges in a fast-evolving company
Compensation for overtime

Trainings
IT and language trainings
Discounts at business partners

Eat & Drink
Excellent coffee at the workplace
What's the required skill-set?
Advanced knowledge in Oracle database administration
11g / 12c / 19c administration
Oracle RAC and Data Guard setup
Advanced knowledge of UNIX/Linux
Intermediate English (B2)
Good communication skills
Click To Apply Now

Let us know if you have an interest
Attach Your CV

Fill out the application form and don't forget a short description of why you are interested
We will contact you

After receiving your message, one of our recruiters will contact you 
About Synculario​

We are a boutique recruitment agency. Our mission is to build a close-knit community of highly skilled, reputable IT specialists and connect them with companies in dire need of their expertise. We prefer quality over quantity, valuing strong and long-lasting relationships above all else. The absolute satisfaction of all parties involved is our top priority. 

Therefore, close cooperation with our IT Experts is a crucial point for us. We want to assist you in methodically developing your skills and expertise, as well as support your commitment and education in new, exciting environments. Good connections, trust, personal growth, and mutual support are all very valuable factors for us.