Job Description

Are you a professional Software and ABAP Developer who is passionate about SAP and new technologies such as Hadoop, HIVE and in-memory databases? You are keen to develop products and solutions for Big Data management, business transformations, test automation and data analytics.

Salary: 350€/MD
Type of employment: TPP / Contract

Location: Bratislava, Fully Remote
Start Date: 8/2023
Duration: 12 months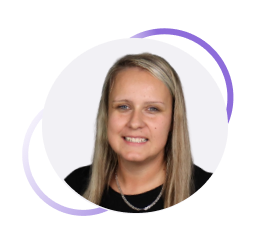 As a ABAP Developer your tasks will be:
End-to-end participation & cooperation with all stakeholders on software delivery life cycle -including analysis, design and creation of data models
Defining user interfaces with the focus on maximizing usability and user experience
Creating work packages for other team members & effort estimates
Supporting customer implementation projects & customer support
Sharing knowledge within your team as well as across teams


Your tasks will vary based on your skills, experience and competencies.
Project Description
You will be responsible for development of software tools which support their consulting services and software products delivered to their customers
What's the required skill-set?
You are motivated to learn new things and work as a part of a dynamic team
You have strong analytical and problem-solving skills with the ability to translate client business requirements into a detailed functional and technical design documentation
You have minimum 2 years of professional experience in ABAP development and SAP systems
You have strong knowledge of DB systems, SQL language, object-oriented programming and UML
You have good English skills (speaking and writing)

Click To Apply Now

Let us know you have an interest
Attach Your CV

Fill the application form and don't forget short description why you are interested
We will contact you
After receiving your message, one of our recruiters will contact you
Have An Interview

Tarararara Jupiiiiii!