Since the Covid-19, for about 3 years, the business world has been going through an important test. As it is known, business processes have transformed under the headings of remote work, mobility, and the digital workforce. The technology sector has become one of the fastest-growing business areas in the world. Technology companies have become one of the most attractive institutions to work with, especially with the entry of the Z generation into the business world. Therefore, open positions within these companies are a matter of curiosity for job seekers.
January and February are the greatest months to search for a job. Recruiters receive new hiring funds for the year, the bulk of employees returns from vacation, and companies usually have a huge backlog of recruiting that they had planned to accomplish but had delayed during the holiday season.
Finding a new job around mid to late January and February will give you the highest chance of being recruited. Worth noting that for the majority of people January begins slowly. Employees who return from the Christmas holidays need a few weeks to rearrange their routine. As a result, you can wait until the middle or end of January to send out your resumé and apply for jobs.
If you are looking for a new job in 2022, it's natural for every candidates to reassess their job options as we continue in the new year. Meanwhile, there are a high amount of people seeking new career opportunities currently, but it doesn't mean there won't be one for you. These five tips will help you get there. Here's how you can begin:
Begin with the resumé if you're returning for the first time in a long time
Your resumé ought to be a genuinely straightforward structure. It would be very useful if you could be more explicit. Instead of stating you assisted with invoicing, say you did 25 each day, 200 per week.
It is also critical to prepare your CV in such a way that it demonstrates your expertise based on the job description. For example, if it is stated that you will be required to use Excel, you must include in your CV that you are familiar with this tool.
Furthermore, there are certain job postings that require you to include a photo on your CV, even though it is not required.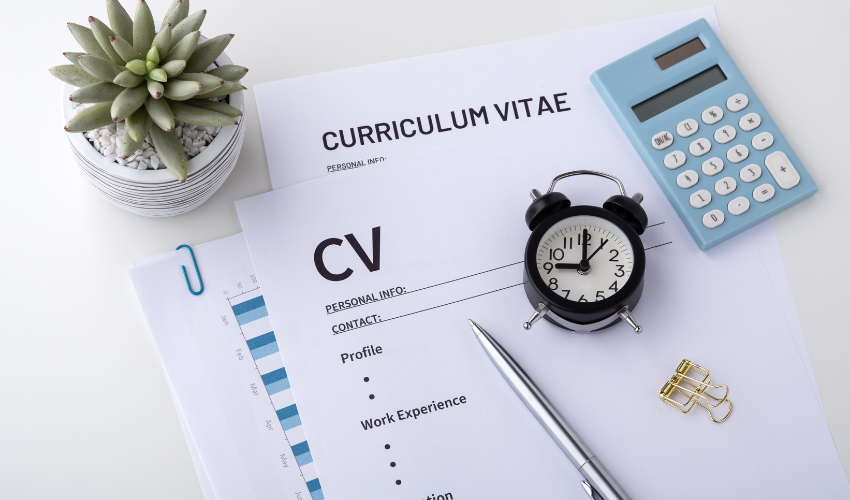 Make sure that your resumé accurately represent you
Update and check your resumé to ensure that it has the most up-to-date info that companies want! If it hasn't been updated or your phone number and e-mail are incorrect, then your resumé will be useless for recruiters. Ensure that your resumé appears like a champion, with the appropriate information and structure for where you are in your career. There are several people who, even years after graduation, utilize the very same resumé they used when they were fresh out of college. Give recruiters no reason to deny your CV.
Furthermore, don't skip updating your LinkedIn profile to highlight your professional achievements when renewing your resumé. Your LinkedIn profile is an ideal way to display accomplishments you've achieved in your field.
The description of the work done must be short and concise
Whether the candidates who will apply for the job are new graduates or have previous work experience, the most basic issue that applies to all candidates is that they must have a CV that accurately describes themselves. The candidate's command of the application process, knowing the company well, and having experience with its products or services are also details that have a very positive contribution to the process for companies. It is also necessary to analyze the compatibility of the qualifications sought for the applied position with the person, how much he is willing for the position, and whether the position chosen for career planning is correct. In 2022, companies now consider it valuable for candidates to be able to analyze the company culture for correct career planning when they come to the decision stage.
Prioritize a happy and non-toxic workplace
New candidates must primarily choose positions and institutions that they will be happy with, and they need to take care to do a job that they think is worth it in terms of both time and effort. The reason for being the work done covers a very important part of life.
Candidates for the position applied for must have a good understanding of what is expected of them and enter the interview. It is very important to obtain information about the company and the position before the interview. It will also be useful to examine the LinkedIn accounts of the company and the administrator who will conduct the interview. Furthermore, as a plus for the candidates that they listen carefully to the other party and do not hesitate to ask questions when necessary. They need to analyze the company, what is expected of them, and what they can contribute to it.
Keeping up with the current developments and innovations in the field of the job they are applying for and having an interview with this knowledge will enable them to make a difference. Today companies prefer proactive, creative, solution-oriented, and open-minded employees. To demonstrate how suitable they are for that position, applicants must tell their stories most understandably way during the interview. Demonstrating that he is a person who knows himself not only as a candidate but also as an individual and knows what he wants provides a great advantage in interviews. Being equipped in subjects such as financial literacy and social media literacy is another golden rule to get a job.
Get ready for high competition
Whilst looking for a new job in January and February makes sense, it is also the most popular period for candidates to do so. They are applying at a higher pace than ever before in this year of 2022. Ensure that you are better prepared than usual while applying for a job. Do your research on the firm, fine-tune your responses to expected interview questions. You'll be competing with more applicants than normal to get work, so make sure you're prepared!
Attention candidates working in the software and data business!
In the business world, candidates need to follow digital developments closely. Developing innovations that will make the lives of customers easier, the ability to personalize the products they need, the ability to produce very fast digital solutions. More importantly, the ability to adapt to these digital solutions with all their existence are among the other features sought by Human Resources.
Importance of sincerity and self-confidence in interviews
Candidates being sincere and self-confident is a critical key in interviews. You should make a preliminary study and preparation about the company you will apply for. Applicants must sit at the table knowing the basic details such as 'what business does that company do, in which sector, what are the requirements of the position applied for'. Recruiters generally evaluate candidates; they care more about their desire to learn, their research abilities, and their efforts to improve themselves than their experiences. Because this desire and motivation are some of the most important keys to success. All interviews, whether face-to-face or online, have a time limit. Therefore, you, as a candidate, must make good use of this period and express themselves as sincerely, openly, and clearly as possible. Previous work or internship experiences must be shared in detail. If there is a subject that is not understood during the interview, it should be asked. Candidates should not have any question marks in their minds.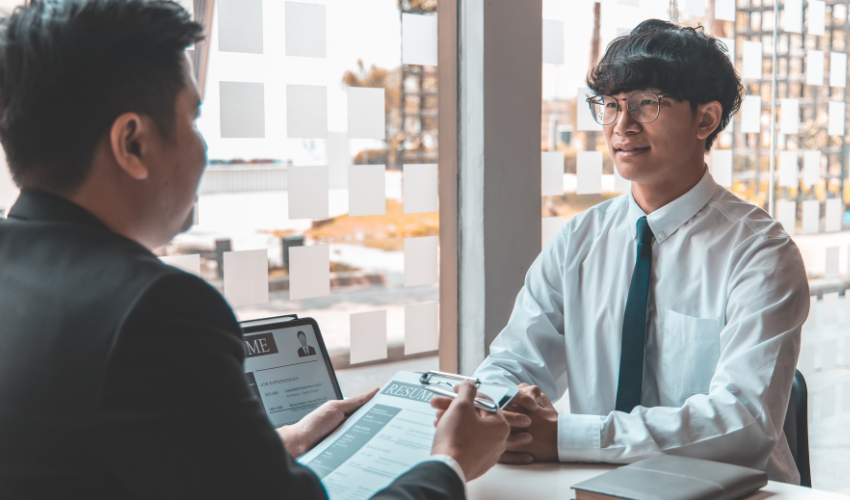 Do not exaggerate your expectations and keep them within reason
When you do a short research about the company before the job interviews, you will also get enough information about the conditions and advantages that the company will provide you. In line with this information, do not make requests from the company about any subject that it cannot give you. Don't set your expectations low or high. Expectations should be of equal height in line with the information you will receive from the company.
Don't stress your salary expectation and say the number you have in mind with confidence
When you get a job, you will have salary expectations like everyone else. However, persistently bringing the subject there during the interview may cause misunderstandings. In a job opportunity that is extremely important for your career and will carry you forward, it may be wrong to turn down the salary just because it is a little below your expectations. You can start by researching your career and the salaries of your colleagues in the market and determining the salary that will be ideal for you. When it comes to your salary expectations in the interviews, you can evaluate the wages on the scale given to you by the company according to the ceiling and base wages that you set for yourself.
You should not be shy about wages, and you should not answer the question with a question. In other words, when you are asked about your salary expectation, you should not ask unwarranted questions such as "is there a figure you think?".
It's not just academic success that matters!
Besides the technical knowledge, new candidates are looking for competencies such as the desire for continuous learning, a positive outlook for the future, and passion for their current job. Among the criteria that are evaluated are how job applicants value not only their academic achievements but also personal integrity and how much they invest in themselves. Today, many companies believe that people who are socially equipped can perceive the world and society they live in, have high awareness and strong relationships make life easier for themselves and others.
In 2022 and the following years, demand will increase for people with advanced analytical thinking skills, able to notice details, solve complex problems, see the big picture, observe trends with the data they have obtained, and advanced verbal and written communication skills. Professions such as artificial intelligence engineering, big data specialist, robotics engineering, user experience designers will come to the fore even more in the future.
Dress code in interviews
You have limited time to make a good impression in job interviews. According to researches, first impressions are formed in about 30 seconds. For this reason, you need to pay attention to your attire in your job interviews. You should neither choose clothes with very striking colors nor make very ordinary choices. It will always be the ideal choice if you prefer corporate clothes without spoiling your professionalism.
Provide up-to-date and accurate references
The person or people you will reference should be people who have knowledge about your skills and responsibilities in a job or project you have worked for before. Using references that don't know enough about you can even prevent you from getting the job. In addition, trying to mislead the company by not providing up-to-date references in reference checks, which have been increasing recently, may be among the factors that may prevent you from getting the job. You should always use up-to-date references that know you well enough to express your work.
If you're changing your career path make it visible
The business world will be a time of change in 2022, just as it has been since the pandemic. With less expertise, the job search may be more difficult—but not impossible. During the interview, you may say, "I'm currently in inside marketing, seeking to change direction into IT industry to be Frontend Developer," and then explain why you'd be effective at it.
After the Interview
Interviewing is not enough to seize a job opportunity. One of the most common mistakes people make after leaving an interview is merely waiting for a response from the recruiter. After the interview, you can send an official e-mail to the company that they invite you for an interview and that you are eager to get the job. Recruitment processes can sometimes take a long time. In this process, you can get information about the situation and show your interest in the job by sending an e-mail or calling the authorized person stating that you want to be informed about the interview process.