Job Description

Are you keen to gain professional working experience in gaming industry as a Database Administrator? 
Don't look further!


Salary: up to 250 € / MD
Type of employment: ICO

Location: Bratislava (hybrid)
Start Date: Anytime
Duration: 12 months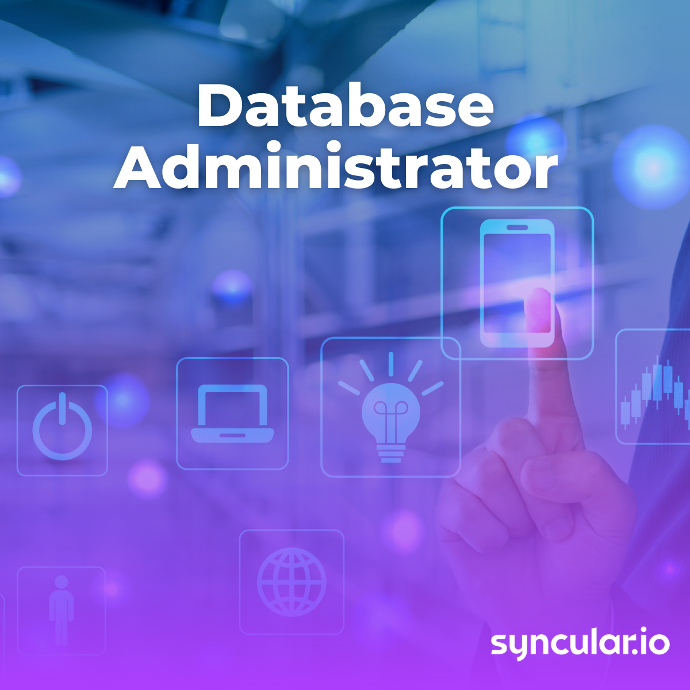 As a Database Administrator, you will:
Monitor databases for proper performance

Install upgrades and maintain systems

Maintain SQL server configuration, migration, and other implementations


Monitor root cause analysis and resolutions



Manage SQL server and DB backup and recovery procedures
Configure SQL servers

Administer and test new upgrades and databases
Troubleshoot and resolve database problems
Ensure audit trails are maintained and documented

Project Description
We are seeking a skilled, experienced database administrator to join our growing organization. In this position, you will manage, optimize and test MS SQL databases. An organized, detail-oriented work ethic is a must

What's great in this job?
You will be part of an experienced team with passion for innovation in a highly creative, inspiring and young environment

You will have a chance to work with the latest technology on the market and acquire various certificates

Working under a stable brand with decades of history

Besides, what else could be more fun than creating games
What's the required skill-set?
Three to four years of SQL server database experience or database administration experience in a commercial environment or equivalent work experience
Experience with the following: Microsoft SQL Server, Microsoft SQL Server Management Studio, Microsoft Windows Server 2016 and newer, SQL Server Database Administration 2016 and newer


Experience with Microsoft SQL BAG and/or Always On




Experience with Microsoft System Center product family is an advantage

Experience with database migration, performance tuning, and optimization, and setting up and managing database connections




Experience with Microsoft PowerBI is advantage

​ Written and spoken English

Click To Apply Now

Let us know you have an interest
Attach Your CV

Fill the application form and don't forget short description why you are interested
We will contact you
After you fill out the application form, one of our recruiters will contact you
About Synculario​

We are a boutique recruitment agency . Our mission is to build a close-knit community of highly skilled, reputable IT specialists and connect them with companies in dire need of their expertise. We prefer quality over quantity, valuing strong and long-lasting relationships above all else. The absolute satisfaction of all parties involved is our top priority. 

Therefore, close cooperation with our IT Experts is a crucial point for us. We want to assist you in methodically developing your skills and expertise, as well as support your commitment and education in new, exciting environments. Good connections, trust, personal growth and mutual support are all very valuable factors for us .