IT Project manager in state administration
Job description:

We currently have a new job open for an IT project manager, which is offered by our good client in the field of state administration. It is one of the most important suppliers and integrators in IT.

The must for this position is 7 years of experience in software development and at least 1 year of experience in the field of project management.

Salary:  2 500€ brutto / month
Type of employment: TPP/IČO

Location: Bratislava, Hybrid
Date of start: asap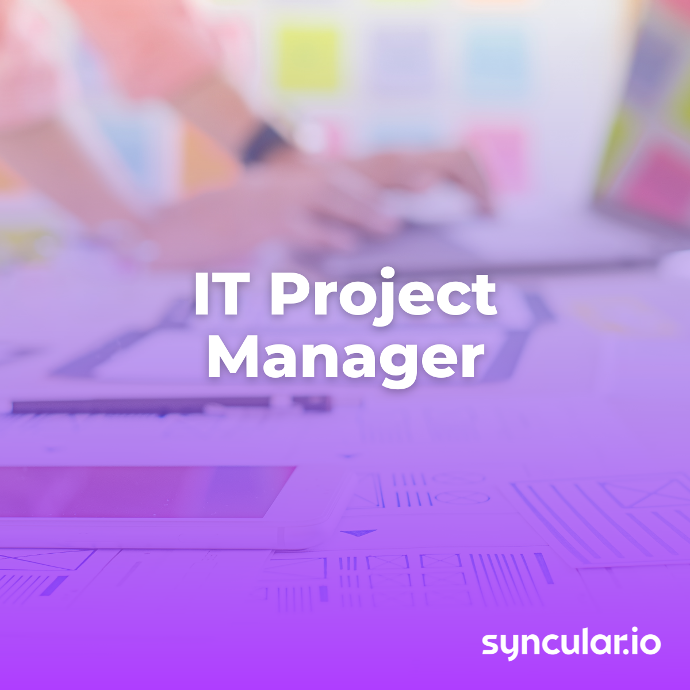 Your daily tasks:
Project planning in cooperation with expert guarantors (team leaders) (deadlines, work, resources, finances)

Allocation of resources needed to implement planned projects

Ongoing review, supervision and updating of project plans

Check the scope of the project, meeting goals and expectations

Regular status reporting, escalation of delayed deadlines, lack of resources and finances

Project documentation and administration

Project communication with company management, customer and project team

Presentations of project intentions, scope, objectives, risks and problems, management summaries, etc.

Risk analysis and escalation of identified problems

Decision-making and management in accordance with internal project management procedures

Benefits:
Access to the latest technologies

Possibility of professional growth and certification

Favourable salary conditions based on achievements

Salary up to 2500€/gross

Hybrid work model = working in an office in Bratislava, occasional option of working from home

Possibility of working on TPP / IČO

Modern technology

Constantly advancing and not wasting time in an outdated environment
Hybrid model
Possibility to work from home, and from the office
Education
Possibility of professional growth and obtaining certifications
Friendly atmosphere
They are always happy to help you and always looking forward to meet new colleagues
Requirements:
Experience in managing OPIS/OPII projects and knowledge of project documentation according to Decree 85/2020 on project management is an advantage

Positive relationship with the creation of documentation and administration

Certification in project management is an advantage

Level II higher education in the field of informatics and computer technology

Experience in computer science and computing

Min. 7 years of experience in software development

Min. 1 year of experience in team and project management in the field of informatics and computer technology advantage

Teamwork ability

Communication skills

Flexibility and effort to master new technologies and procedures

English - Intermediate (B1)

Advanced knowledge in Microsoft (Project, Word, Excel, Outlook, PowerPoint,...)

Driver's license B

Click to apply now
Let us know if you are interested

Attach your CV
Fill out the application and don't forget a short description of why you are interested
We will contact you
After receiving your message, our recruiters will contact you
About Synculario​

We are a boutique recruitment agency . Our mission is to build a close-knit community of highly skilled, reputable IT specialists and connect them with companies in dire need of their expertise. We prefer quality over quantity, valuing strong and long-lasting relationships above all else. The absolute satisfaction of all parties involved is our top priority. 

Therefore, close cooperation with our IT Experts is a crucial point for us. We want to assist you in methodically developing your skills and expertise, as well as support your commitment and education in new, exciting environments. Good connections, trust, personal growth and mutual support are all very valuable factors for us .